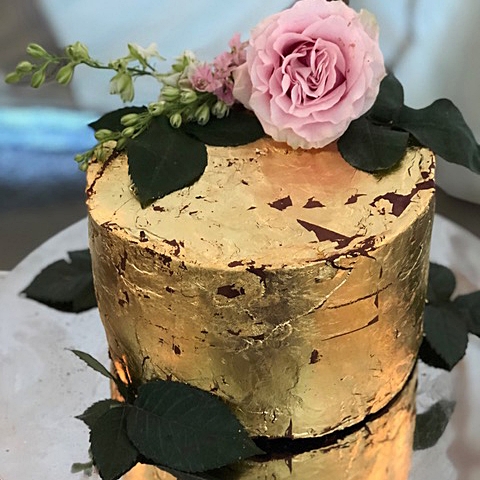 Cake Styling Workshop
Date: Sunday, November 18
Time: 1-3pm
Location: The Wythe Hotel
Learn how to create beautiful layer cakes at home using several simple techniques with The Upstate Table's Rebecca Miller Ffrench. Even if you've never touched a pastry bag, she'll show you how easy it is to handle one. She'll share her favorite icing and fillings recipes, and she'll walk you through the process of frosting your own naked, semi-naked, or fully frosted layered cake—and you'll get to decorate it with fresh flowers and fruits, edible garnishes, and other delicious toppings. She'll even show you how you to add gold leaf to cake. Rebecca will also share creative ideas for styling dessert tables. The best part, you get to take your cake home! Dessert done.
About the artist:
Rebecca Miller Ffrench is a cookbook author, recipe developer, and events planner. She has written/co-authored seven cookbooks, including the new Natural Gourmet Institute Cookbook (Clarkson Potter, 2019) due out next spring.. Rebecca has always had a passion for desserts and honed her cake-making skills when she was the go-to party gal (contributing writer) for Condé Nast's Cookie magazine, where she produced celebrating stories. She is also the founder of The Upstate Table, which produces food-focused gatherings that highlight farmers and purveyors in the Catskill/Hudson Valley region.
sold out